---
The joy of making, of discovery and rediscovery. Creation is a gift to our 'thirsty eyes' - a fashion collection, like a film or a novel, is an expression of pure imagination made reality, the observer a curator through their eye. These are the concepts that underscore the Lanvin Winter 2023 collection by Bruno Sialelli - itself an observation of the history of Lanvin, the oldest fashion house still operating in Paris, reactivated for the present.
---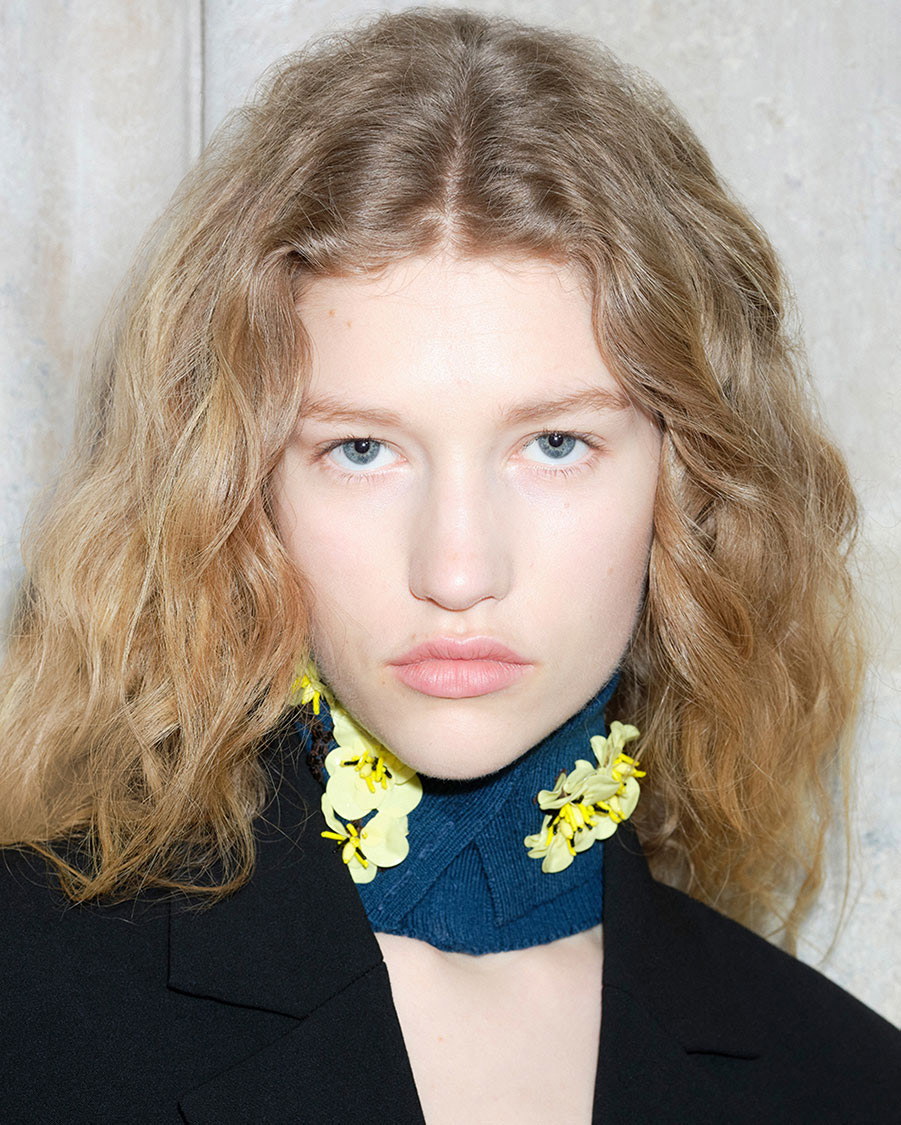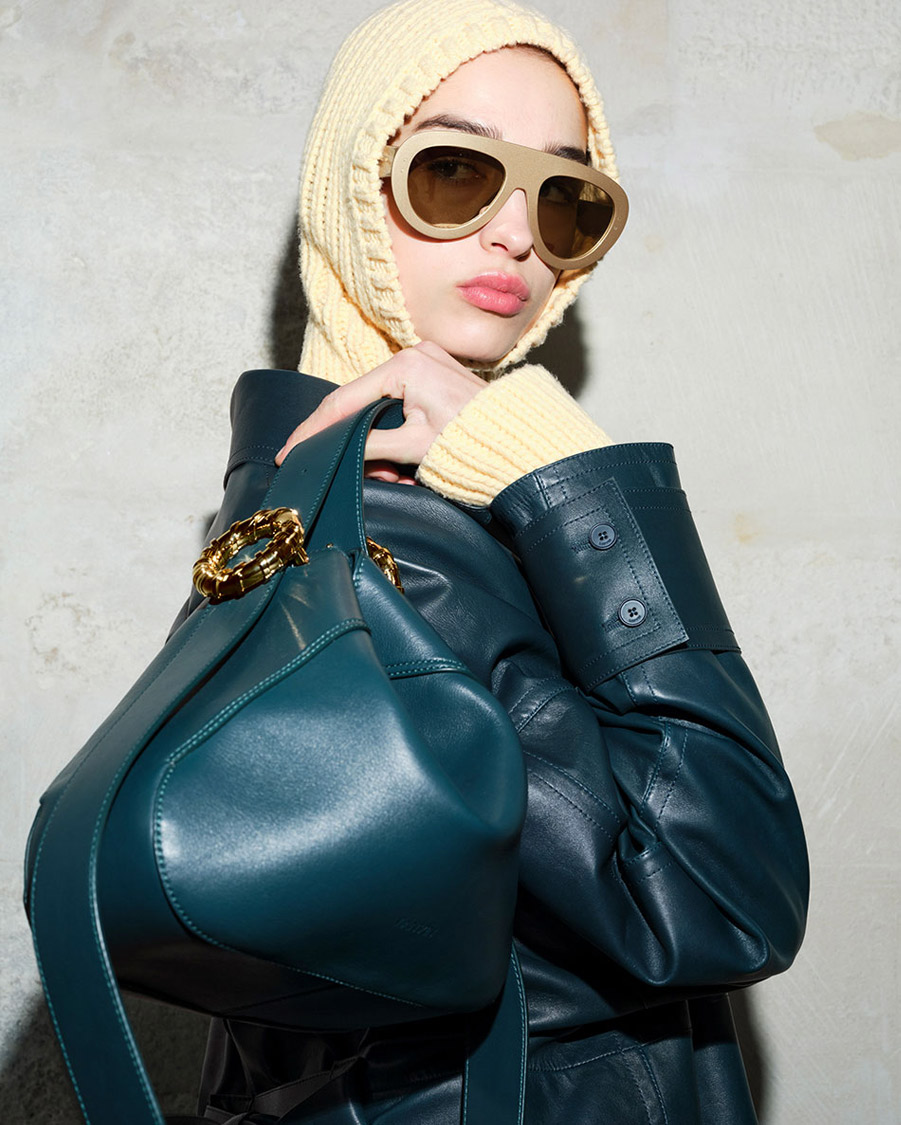 ---
Evocations of the 1940s and the 1980s find traces in the collection, as well as references to the eighteenth century, the renaissance, even the medieval – periods Jeanne Lanvin drew inspiration from herself. Here, their materialization is unexpected, their execution advanced: studs mimic polka-dots, wool gazar is given a techno sheen amongst rich silks, lustrous velvets and devoré.
Embellishments recall the mirrored interiors and Murano bibelots of Jeanne Lanvin's apartment, her bottles of perfume: they appear in the sheen of sequins, crystal embroideries on delicate silk dresses, the swirled forms of the house's signature Mélodie bijoux executed for the first time in glass.
---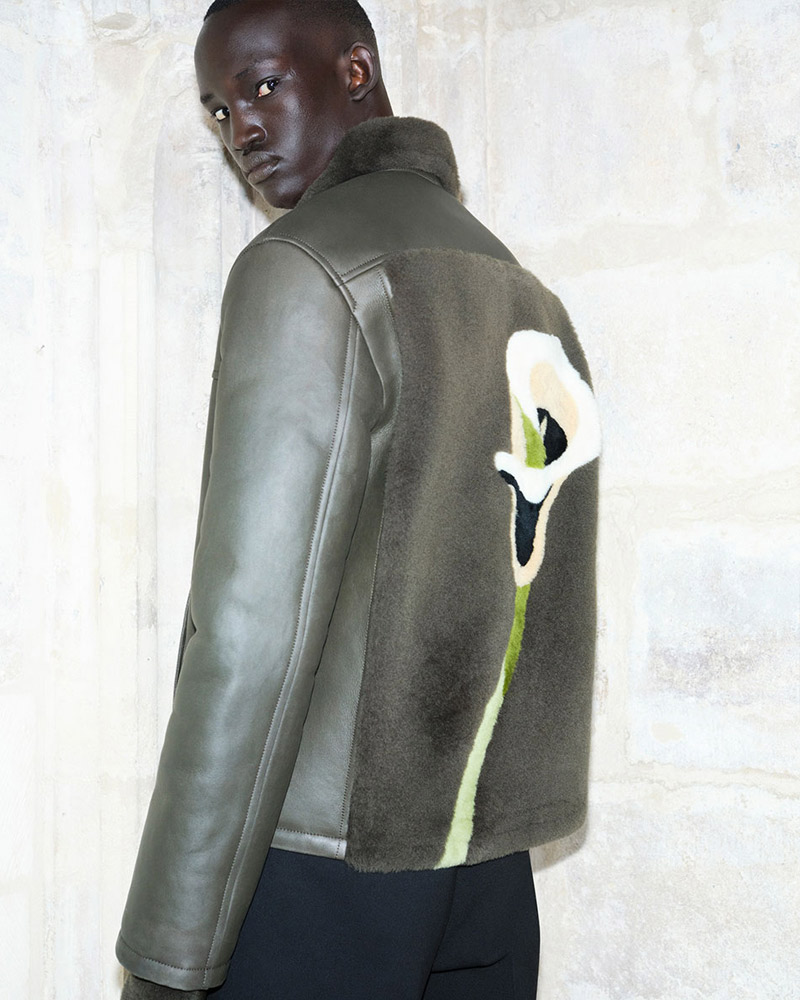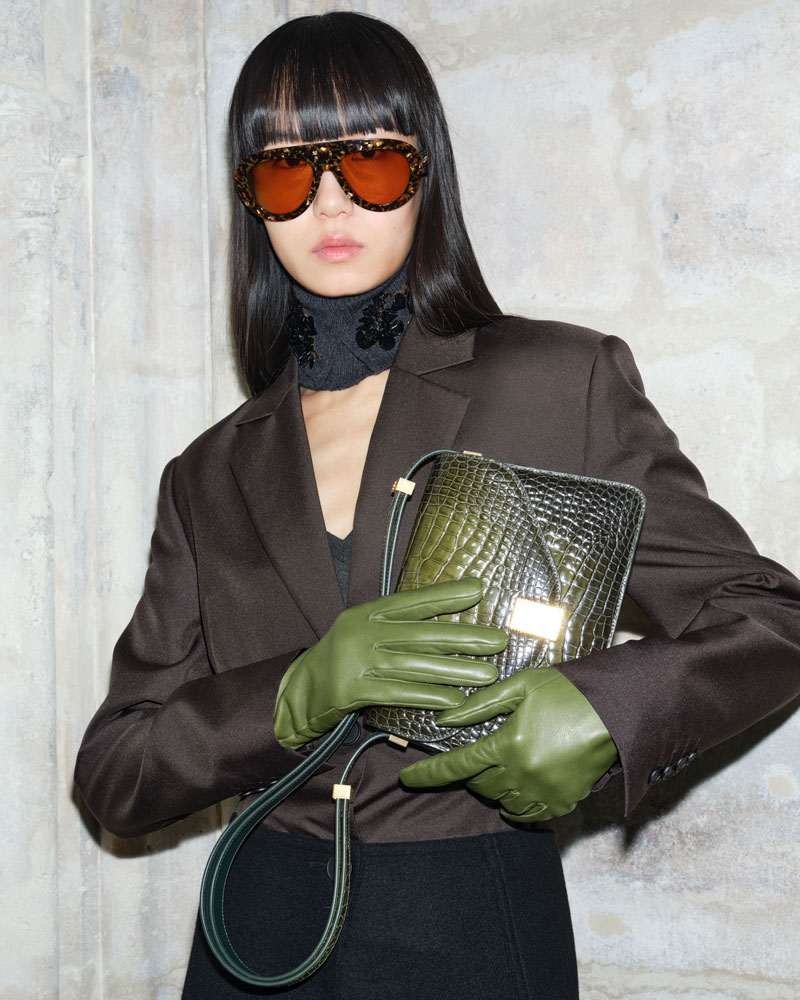 ---
The couture heart of Lanvin pulses through modern craft in handmade embroideries, exclusively woven fabrics and master tailoring. Skill, expertise and joy are found and seen in the making - an impulsive act, as Oldenburg's poem acknowledges. A bouclé tweed resembles astrakhan with twisted yarns in shades of guava and bubblegum – a technicolor brilliance mirrored throughout the palette in rich shades of green, lipstick red and golden neutrals. There is a rawness to the refinement; alongside meticulous finishes, a sense of the undone, fragile and free.
---
Accessories transmit craftsmanship with a streamlined modernity: the Concerto handbag is refreshed in arresting hues, while a new soft bag style borrows Mélodie as its name and the jewels as clasps, delivering preciousness to the everyday. Shoe silhouettes are formed with single pieces of leather lasted around the foot for women, while men's shoes blur athletic and formal distinctions. Gloves and hoods, embroidered with micro florals, are couture gestures in and of themselves.
---
---
Cycles of history, the outward glance turned inwards, a storied couture house casts the characters in a dream that becomes a reality. Holding a mirror to the mythological creation of a Paris formed in the mind's eye, the collection is a rediscovery of French elegance and exuberance. The very soul of Lanvin.
---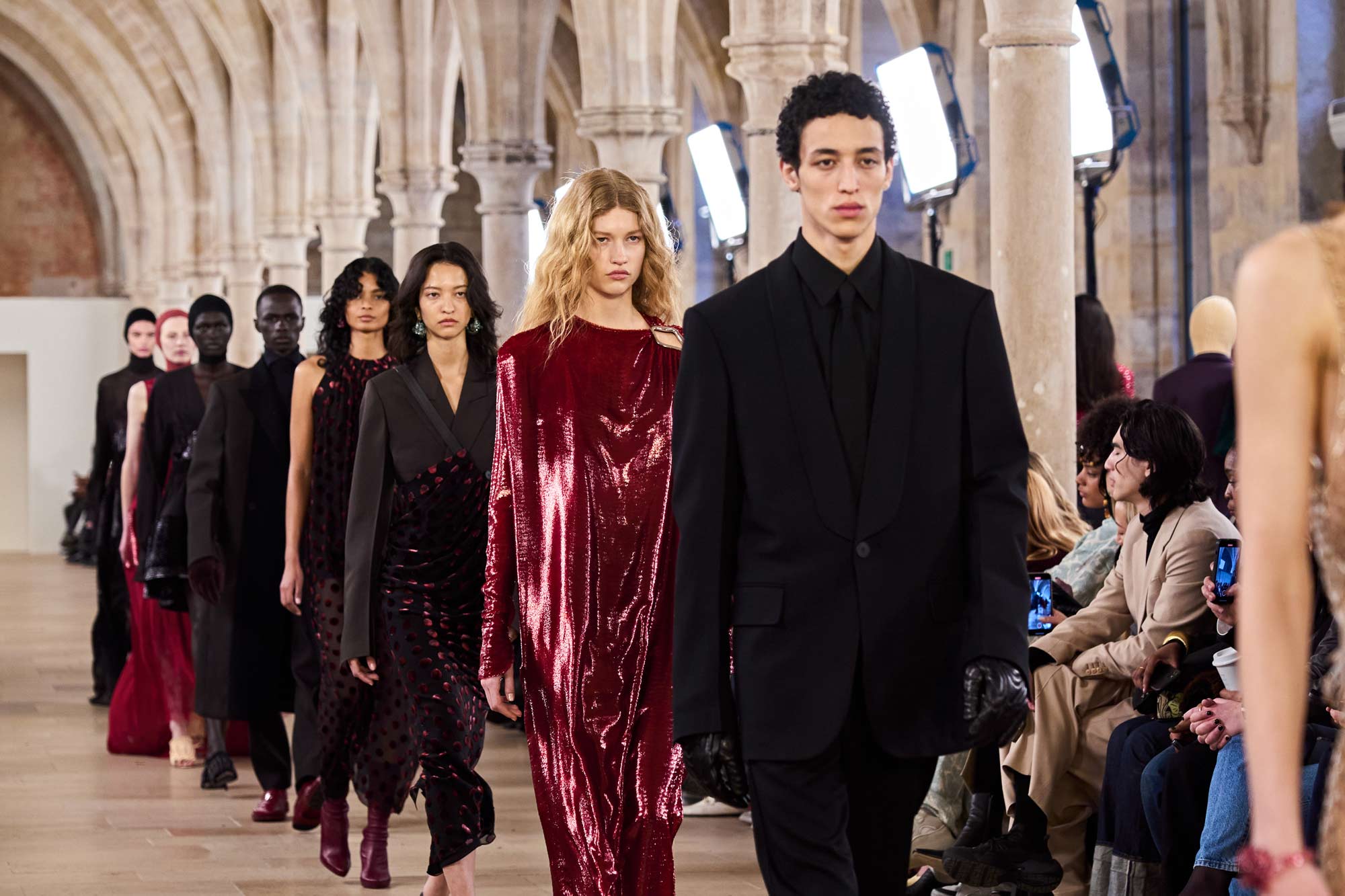 ---