PRINTED SHORT SLEEVES SILK DRESS
This pre-collection is imbued with the French Riviera summer atmosphere spirit The Erté Art Deco style prints elegantly sign the day and evening silhouettes.
Short sleeve silk dress with Erté "The Choice" printed scarves
Color: multicolored
Adjusted waist
Rounded slit sleeves in crepe de soie de chine with tone-on-tone binding
Specific placement of printed scarves
Laser-cut black pleated jersey insert
Textured black wool collar
Lining on the top
The model is 1.76 m tall and wears a size 4 (US)
Made in Spain
Main material: 100% silk
Secondary material: 100% silk weave
Material 3: 100% polyester weave
Material 4: 100% virgin wool weave
Material 5: 100% silk weave
Lining: 100% silk weave
Button: 100% trochus niloticus mother-of-pearl
Exclusive Lanvin packaging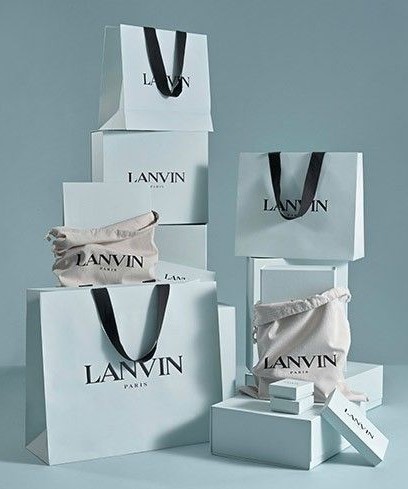 All our items are shipped in a luxurious Lanvin gift box in the Maison's colors. The packaging is perfectly suited for gifts.