Discover the story behind the different lines of LANVIN iconic sneakers : Curb, Bumper, DBB1, Clay and Glen Collections.

THE CURB SNEAKER
Lanvin Creative Direction Bruno Sialelli brings urban style to its highest level. Homage to the 90's skate culture, the Curb sneaker requests 8 hours of work, with complex material combination and shoe structure. Extremely comfortable, the Curb is designed with Lanvin distinctive details and laces inspired by Japanese kimono woven accessories.
THE BUMPR SNEAKER
The Bumpr is inspired by 70's running shoes. Unisex, bold and comfortale, the Bumpr is the first sneaker designed by Creative Director Bruno Sialelli. With a large color palette, and technic development with a 3 parts sole, it is perfect for any look.

THE DBB1 SNEAKER
Deeply anchored in Lanvin's modern history and revisited each season, the DBB1 is the iconic Lanvin sneaker. The exclusive rubber sole with a unique design developed by the Lanvin studio makes it a perfect sneaker for a casual style or a refined tailoring.
THE CLAY SNEAKER
The sneakers Clay is the perfect reintepretation of the classical 80's tennis skneaker. Casual, yet elegant, the Clay is made of extra light and resistant material combination and technical development, that ensures ultimate comfort and durability. You can mix&match the Clay with a casual daywear or also with an eveningwear tailoring.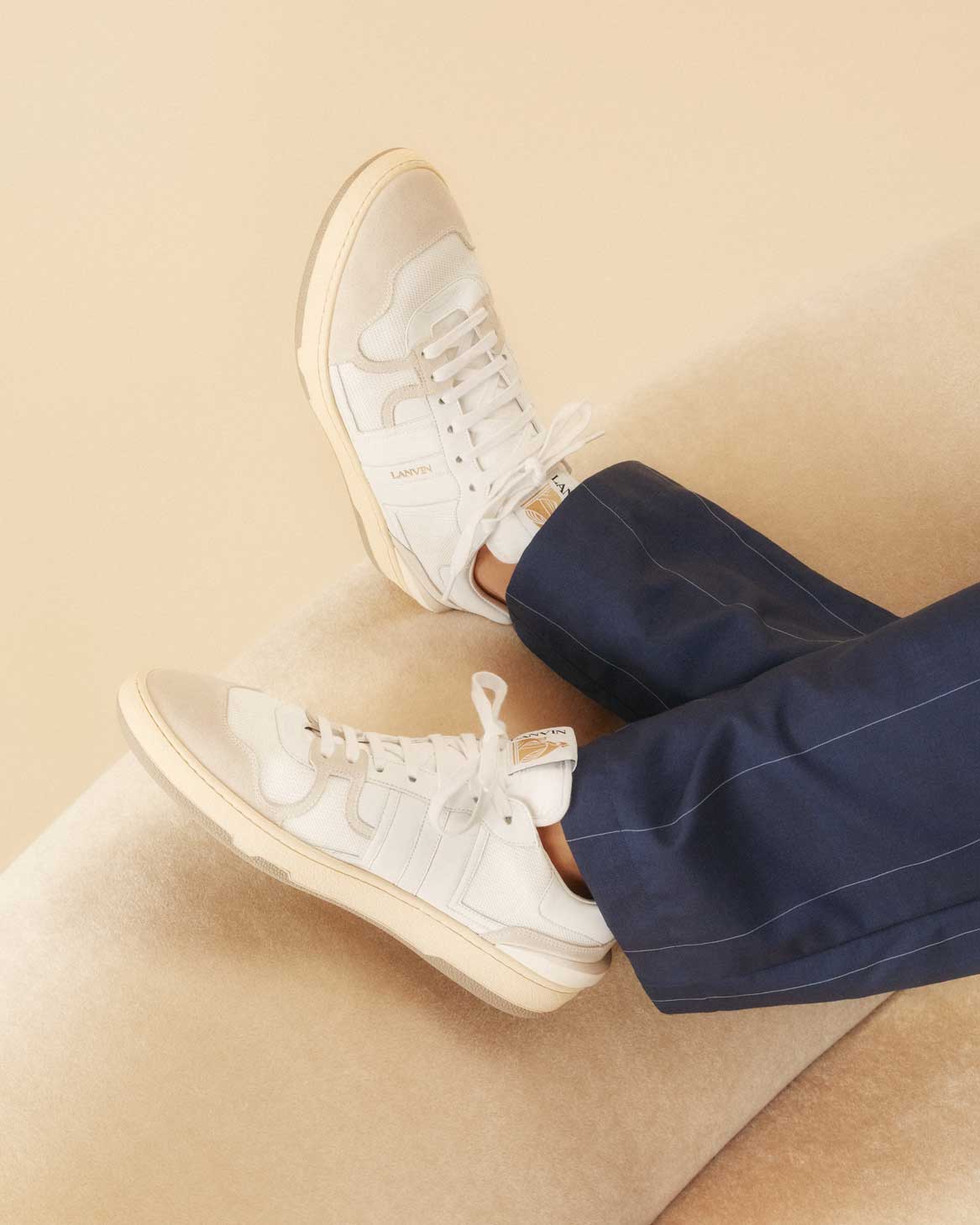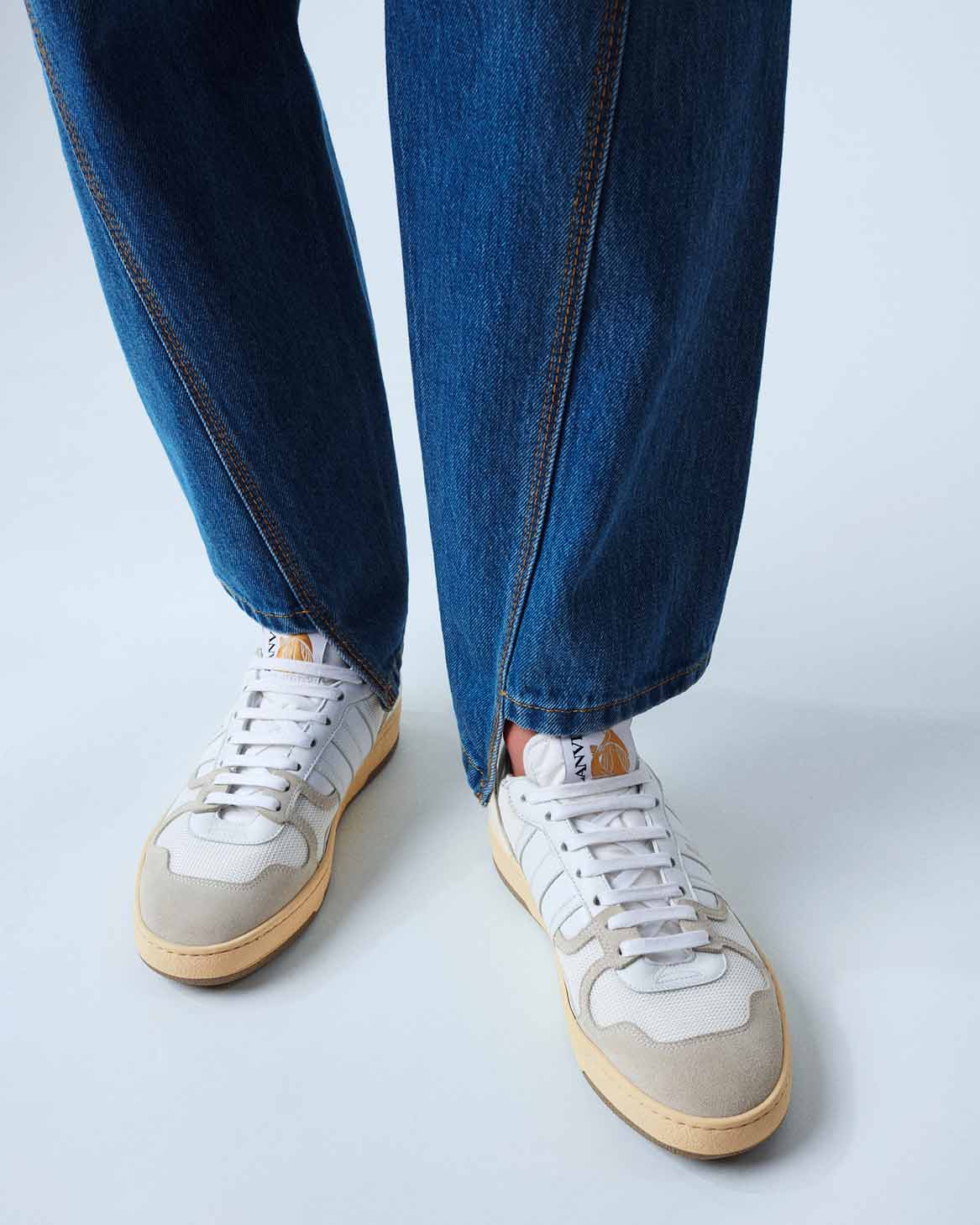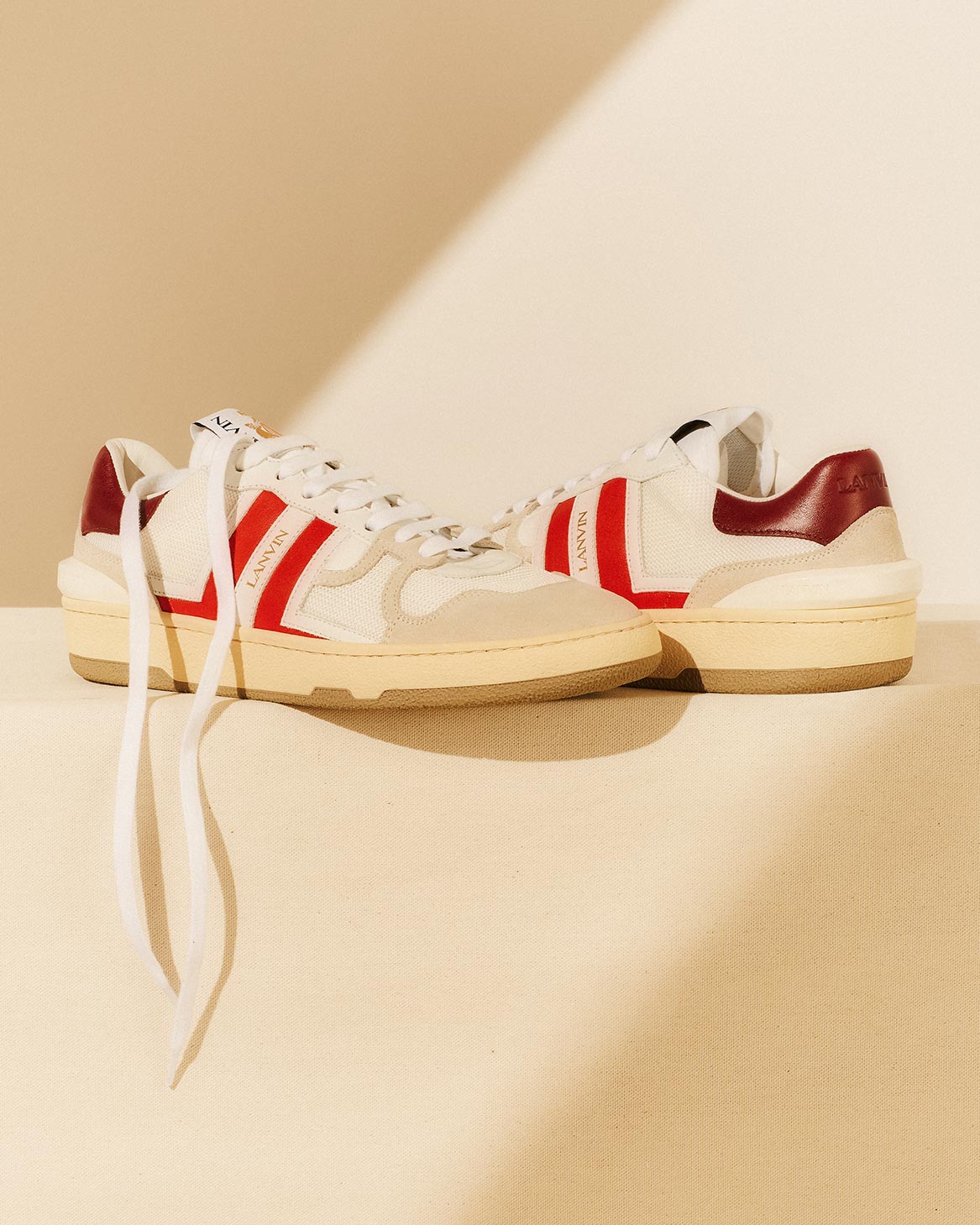 THE GLEN SNEAKER
The sneakers Glen is reminiscence from the 90's silhouette. Super flat and casual, with subtle Lanvin signatures such as the JL maze design, the Glen sneaker is to be worn with any styles.