Spring/Summer 2022 Campaign
---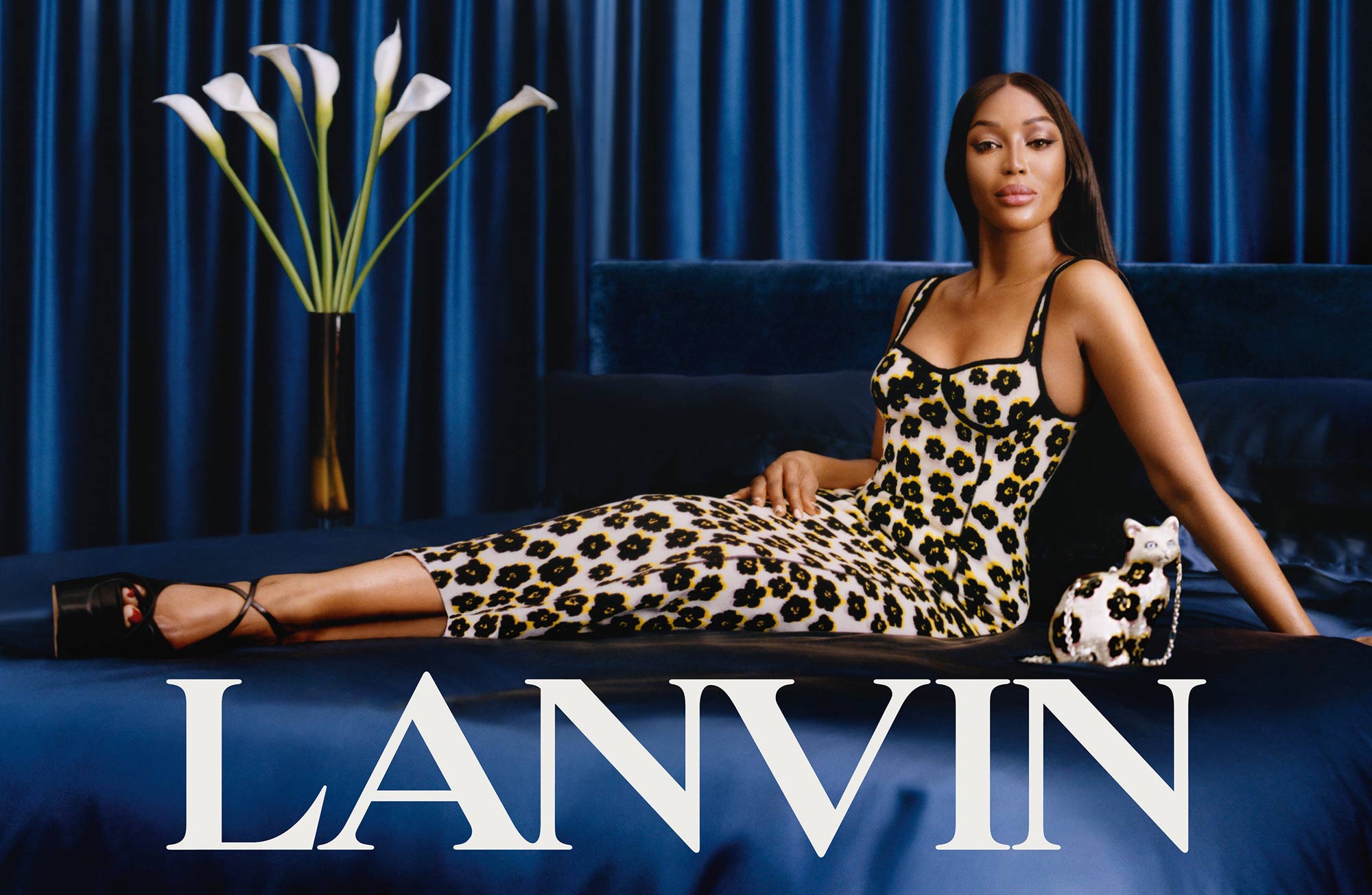 ---
Bruno Sialelli, photographer Luis Alberto Rodriguez and Carlos Nazario pooled their creative follies and inspirations to showcase Naomi Campbell in a Spring-Summer 2022 campaign that is equally precious and surrealistic.
To play the role of Lanvin's muse, the heroine of her own interior paradise, the full range of Naomi's powerful magnetism were on display. Jeanne Lanvin's spirit was clearly watching as this elegant, muted den came to life, a place where only a powerful woman can enjoy a well-deserved rest, dressed as a super icon inside and outside the home.
---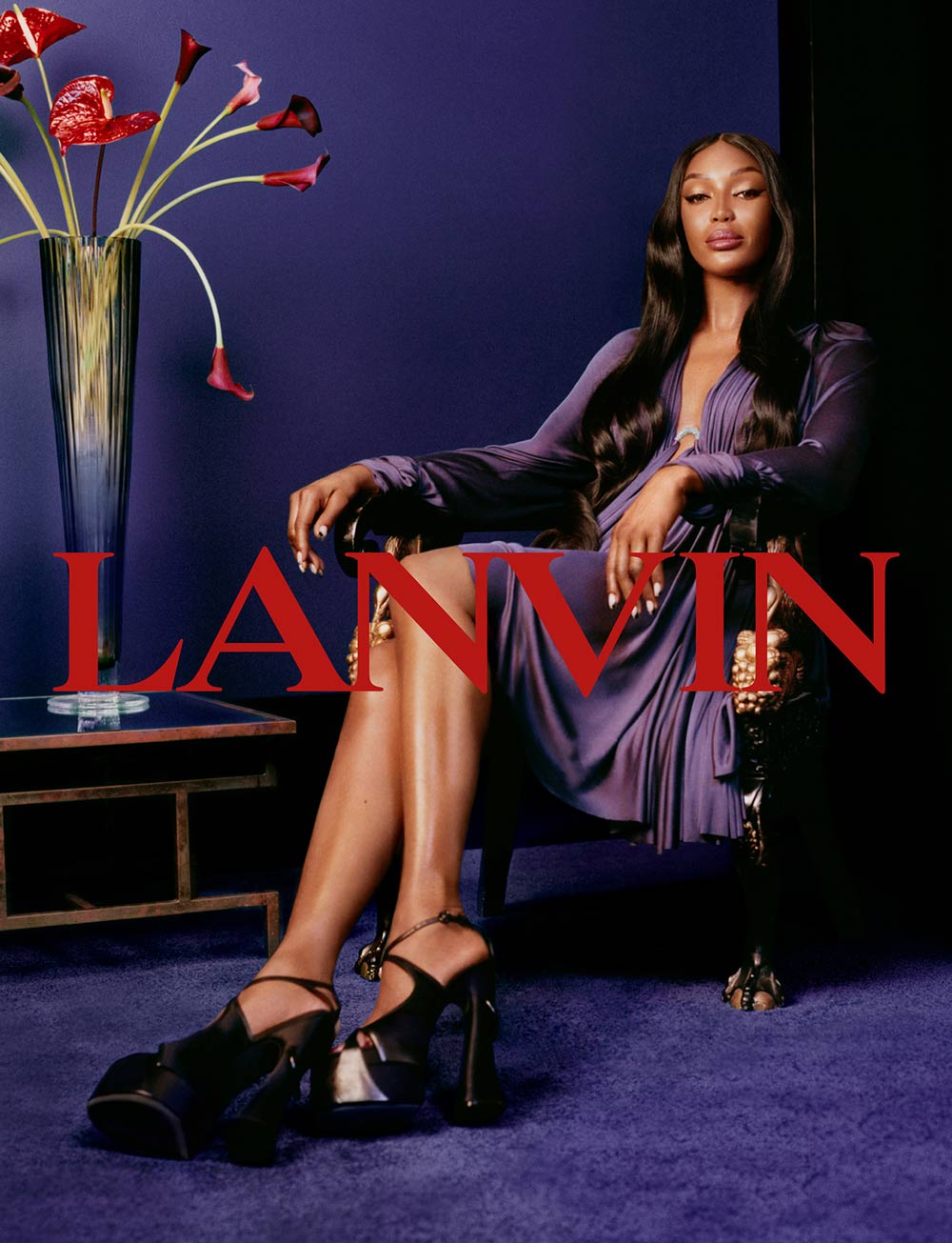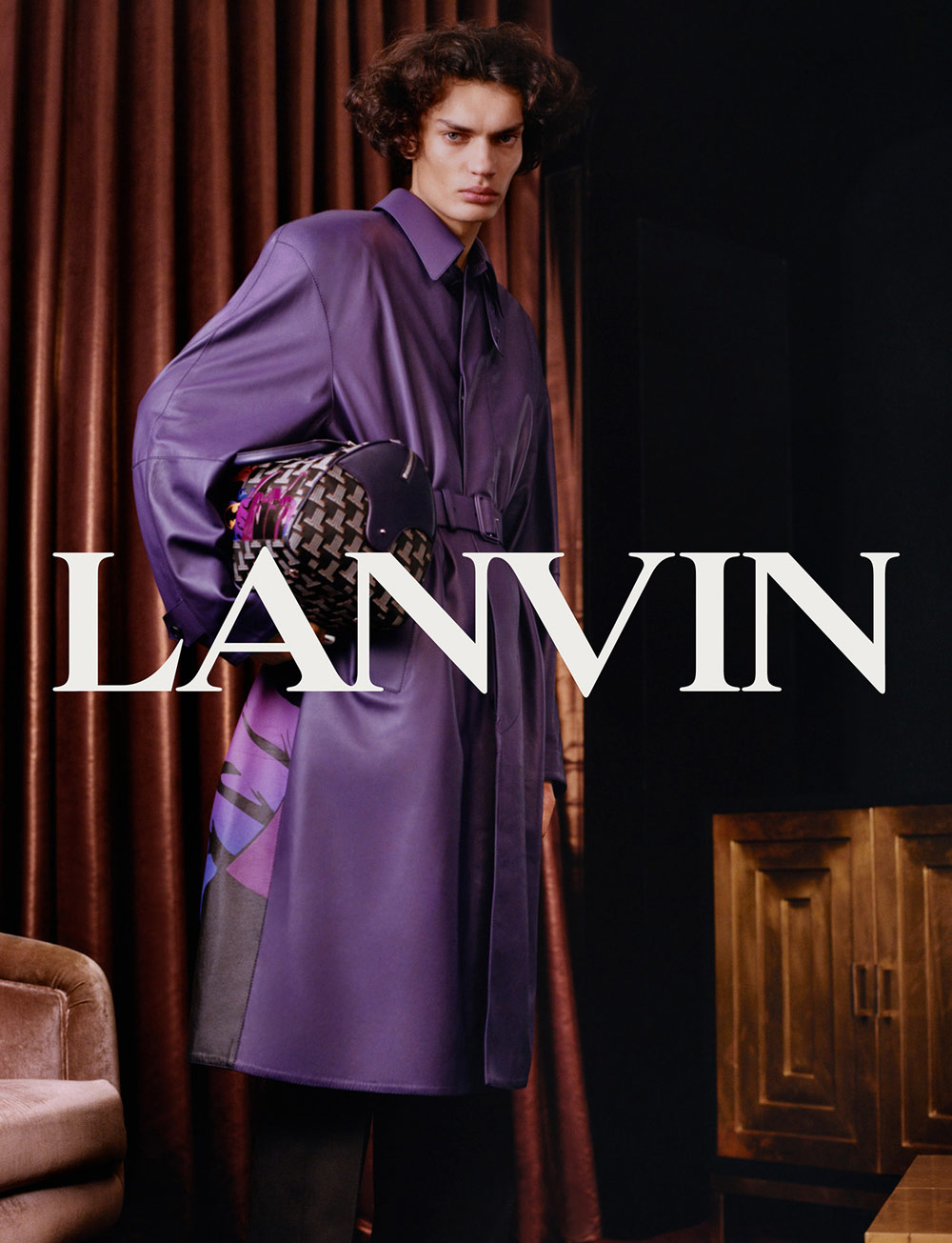 ©All DC Characters and elements © & TM DC (S22)
The dialogue between the d cor and Bruno Sialelli's Spring-Summer collections for Lanvin represents the beating heart of this new and luxurious domestic epic. It celebrates a return to elegance following the themes established by Jeanne Lanvin.
The black crinoline dress plays the very couture tune of the 1930s Concerto evening dress and its embroidery by Jeanne Lanvin. A nod to her daughter Marguerite, the floral print so dear to the designer returns to its fundamental role on one of Naomi's dresses. The draped dress in silk jersey, Maison Lanvin's emblematic fabric, also illustrates Bruno Sialelli's elegant return to a very Parisian chic.
---
©All DC Characters and elements © & TM DC (S22)
After her noteworthy presence at the end of the SS22 show, it was natural that Bruno Sialelli continued his collaboration with Naomi Campbell as the incarnation of his collections, a model whose personal commitments have made her one of the fashion industry's philanthropic icons. Who better than Naomi to wear a dress with the effigy of Catwoman, a superhero like her given pride of place in a collaboration with DC Comics.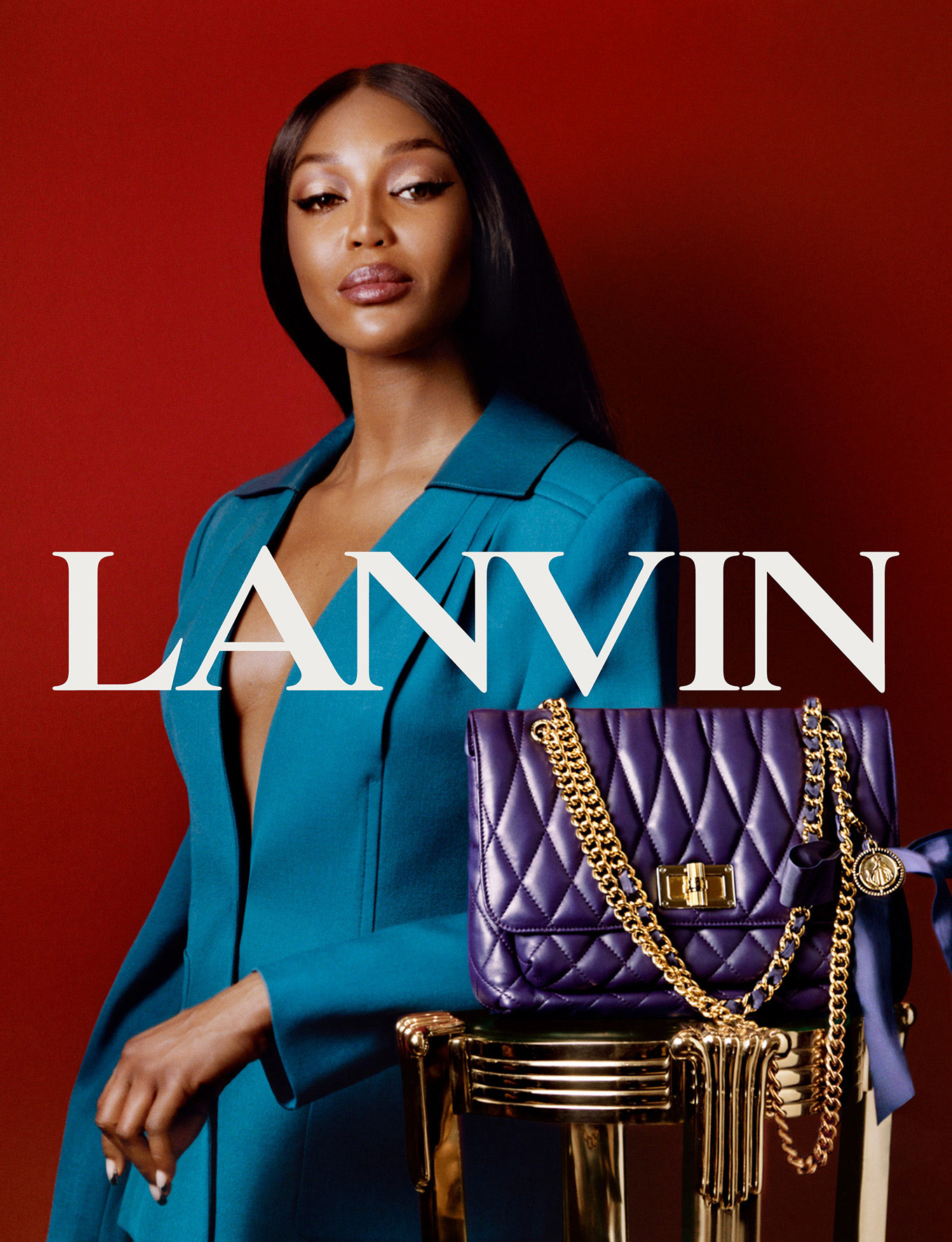 Showcased in this campaign, the Happy bag is the reissue of a version created a few years ago, this time lighter and updated with sophistication. A similar focus on the Hobo Cat bag which was inspired by the fireplace andirons in Jeanne Lanvin's library.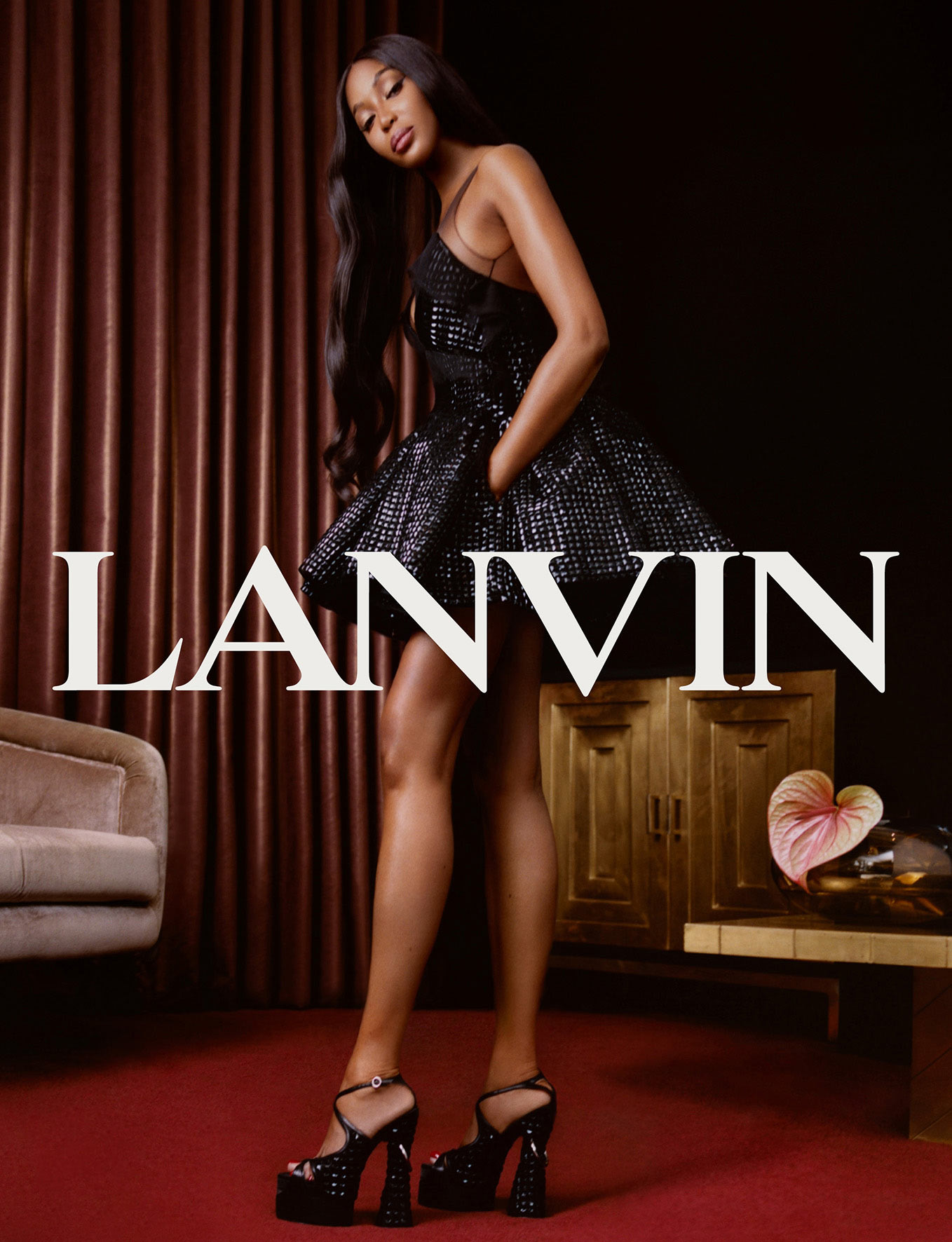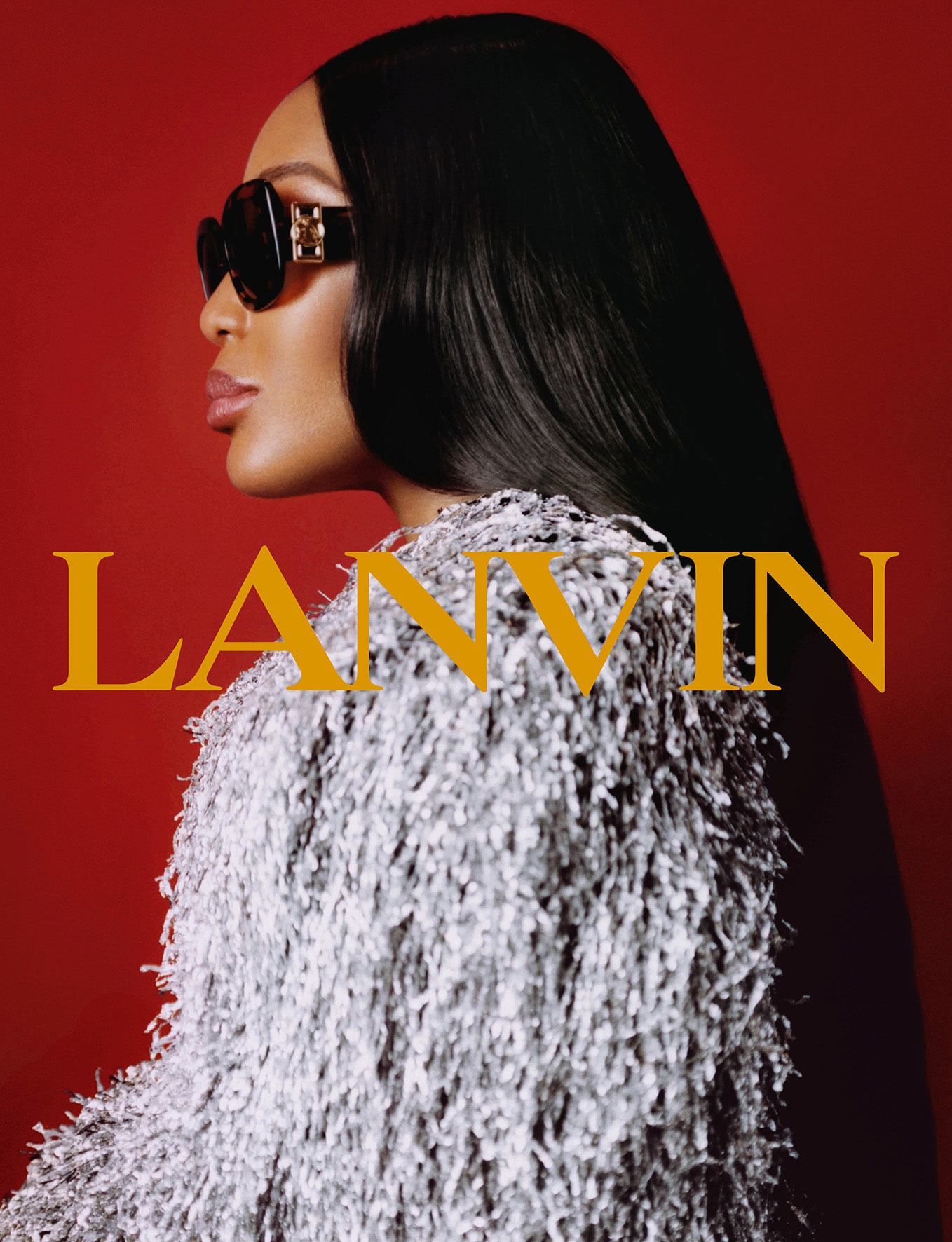 Bruno Sialelli's world for the Lanvin man is embodied by Evan Garcia who lends his natural elegance to the men's collections. In surrealist manor house surroundings an elegant wardrobe for a superhero is revealed, equally modern and sophisticated, ready to save the world in his Flash-X - the season's latest sneakers.
Evan is also wearing a few items inhabited by the spirit of DC Comics superheroes. Batman's famous car the Batmobile appears on a shirt and bag and the famous masked figure can be found on the back of the violet leather trench coat.
---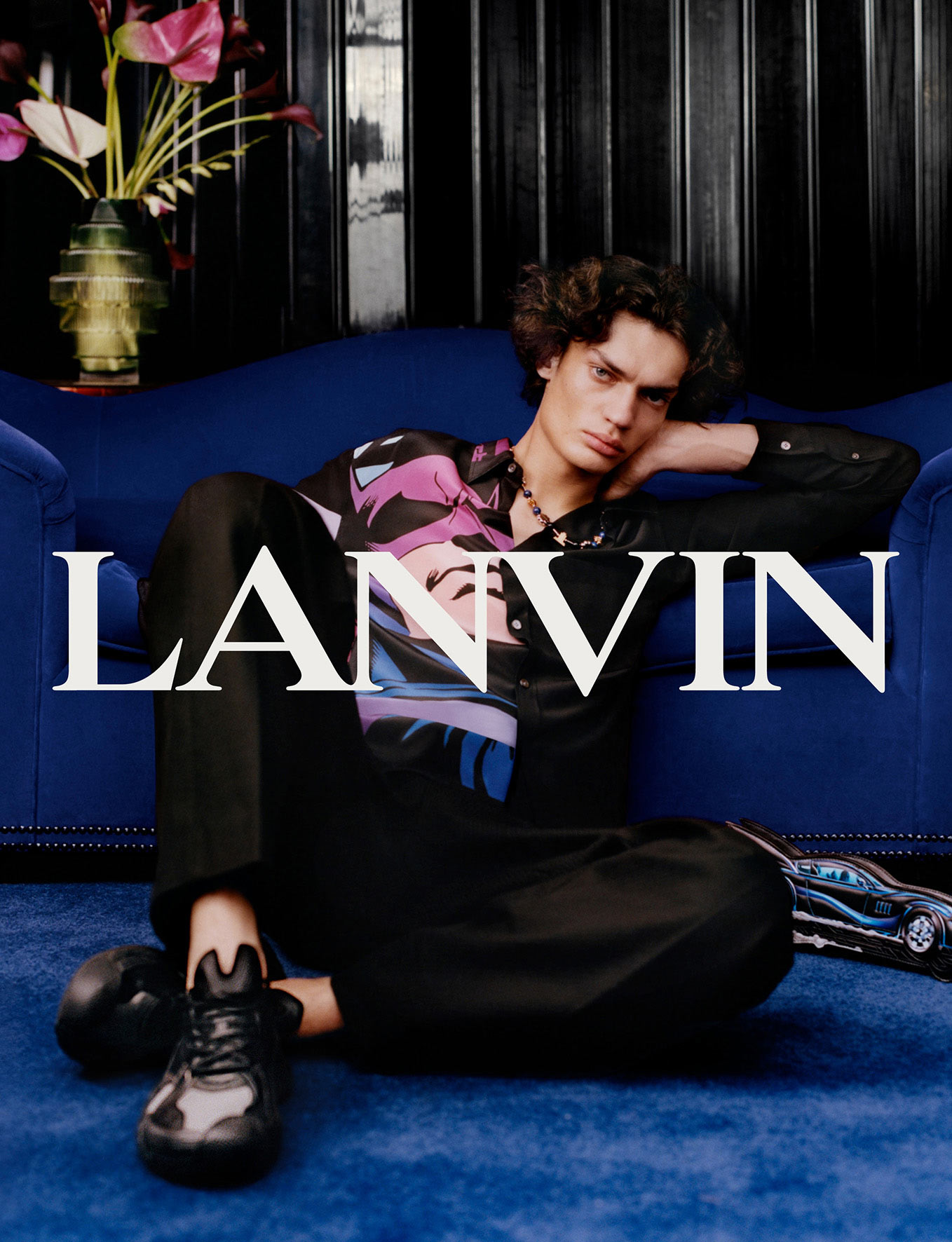 ©All DC Characters and elements © & TM DC (S22)
This is the look that Bruno Sialelli, Luis Alberto Rodriguez and Carlos Nazario wanted to inspire: an elegant energy that is equally contemporary and refined.