THE ATELIERS
Keepers of exceptional expertise, Lanvin's ateliers passionately commit themselves each season to the service of a high-end ready-to-wear line. In the heart of paris, sample makers, clothiers, and machinists give life to the design studio's ideas.
If inspiration sprouts in the creative mind of the artistic director, the development of a collection takes place through a perfect collaboration between the studio and the ateliers.
From the first sketch to the final fitting, the ateliers' golden hands perpetuate Lanvin's values of excellence.
THE SKETCHES
Once the styles of the new collection are drawn and selected, the sketches are presented by the artistic director to the sample makers tasked with bringing them to life.
After quickly explaining the shape and the inspirations, the decoding work begins, which requires just as much creativity as it does imagination.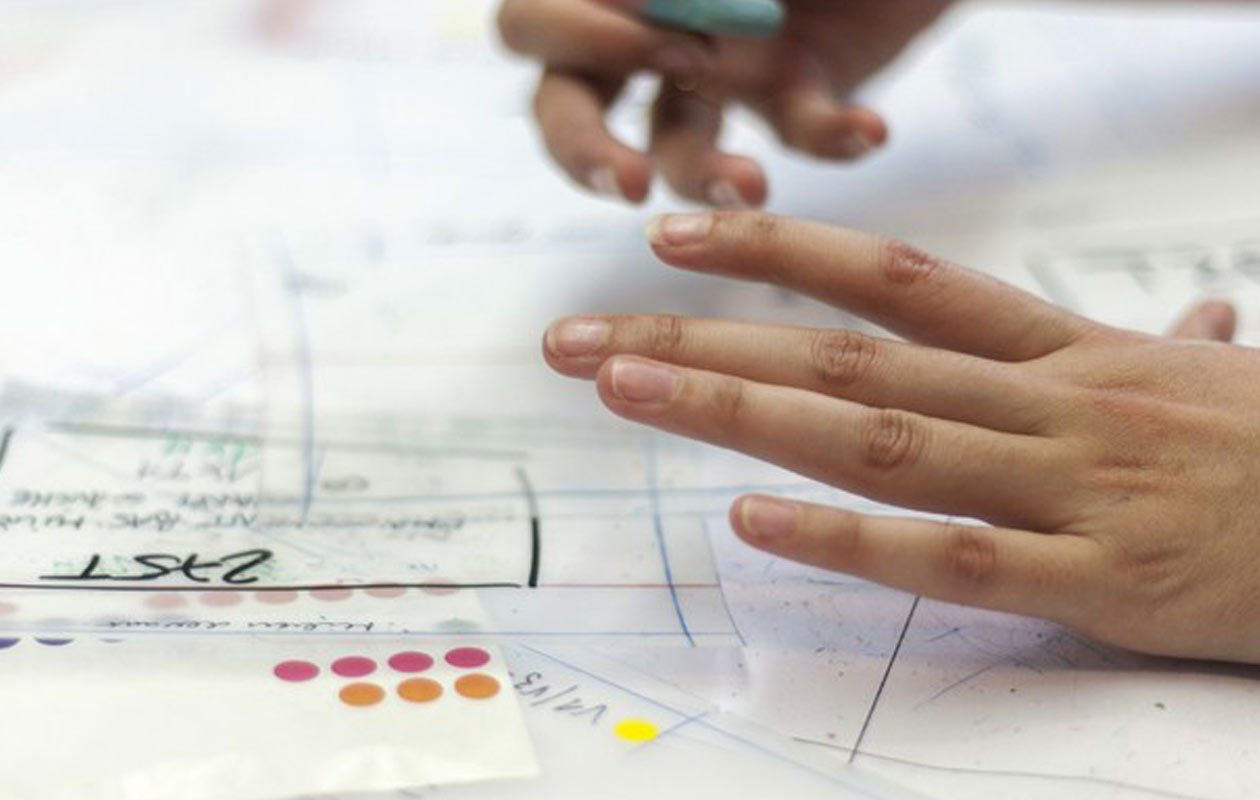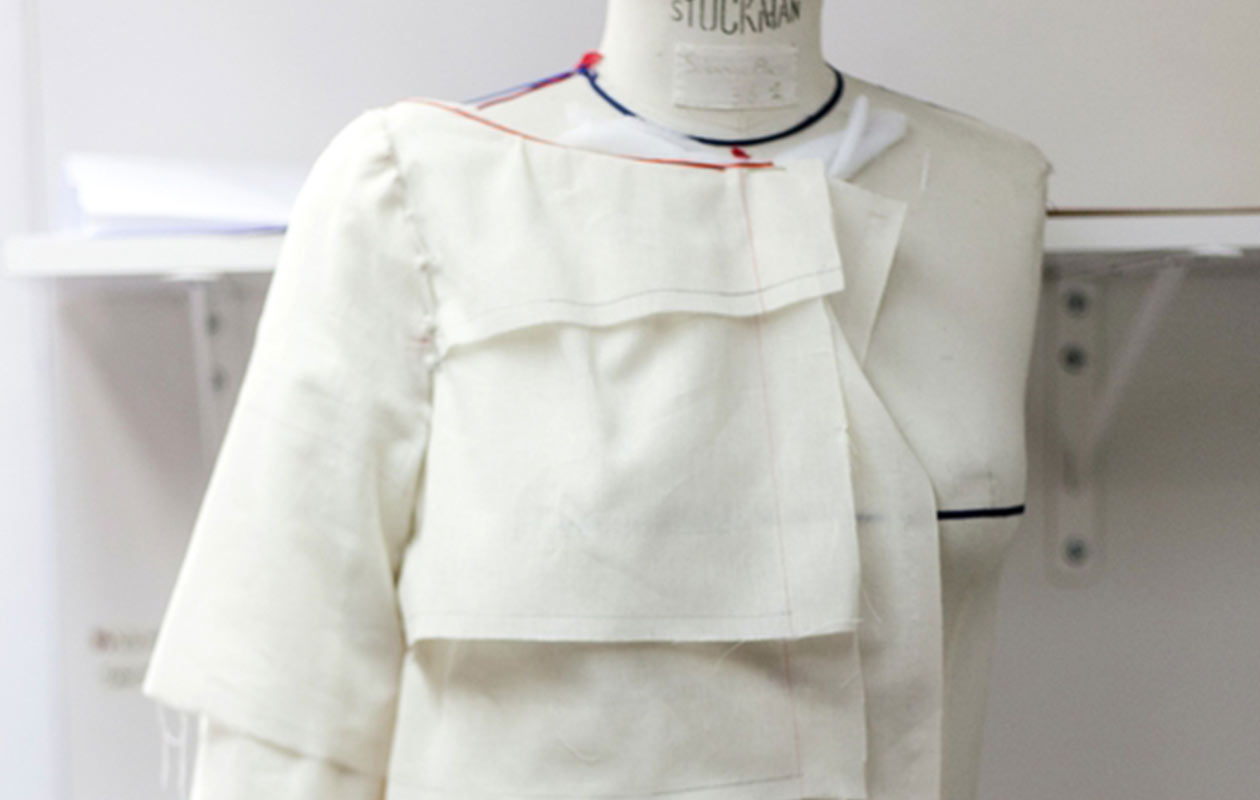 THE TOILE
The sample makers work by draping directly on a mannequin bust. Like artists, they fashion and perfect their toile with extraordinary technical mastery.
A rough outline of the final garment, the toile is the construction of a sketch in a plain fabric that will then be scrutinized and fine-tuned during the fittings.
THE FITTINGS
Toile fittings take place at the studio in the presence of the artistic director. Worn by a model, they are examined down to the smallest details, in order to adjust the shape and fall.
Whether to lower a seam, take in an armhole, or let a garment out, the toiles are then meticulously reworked until they are perfect.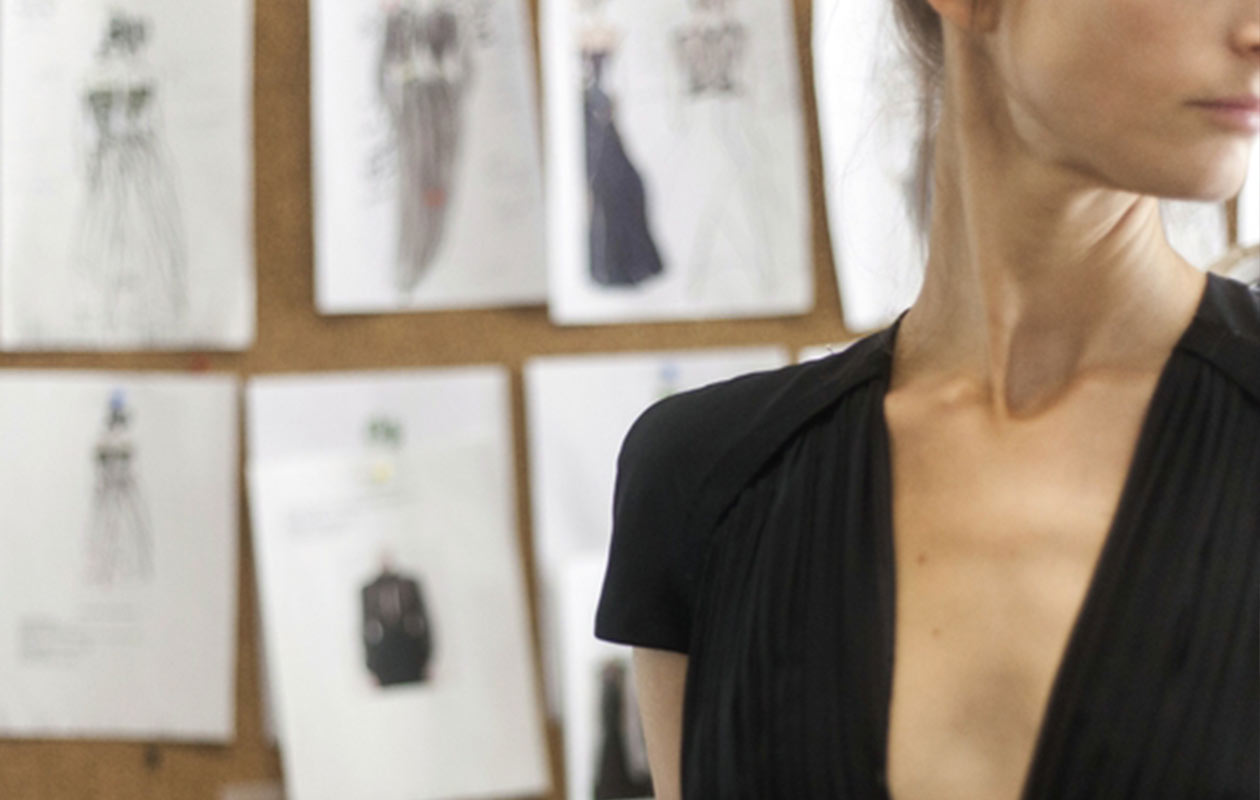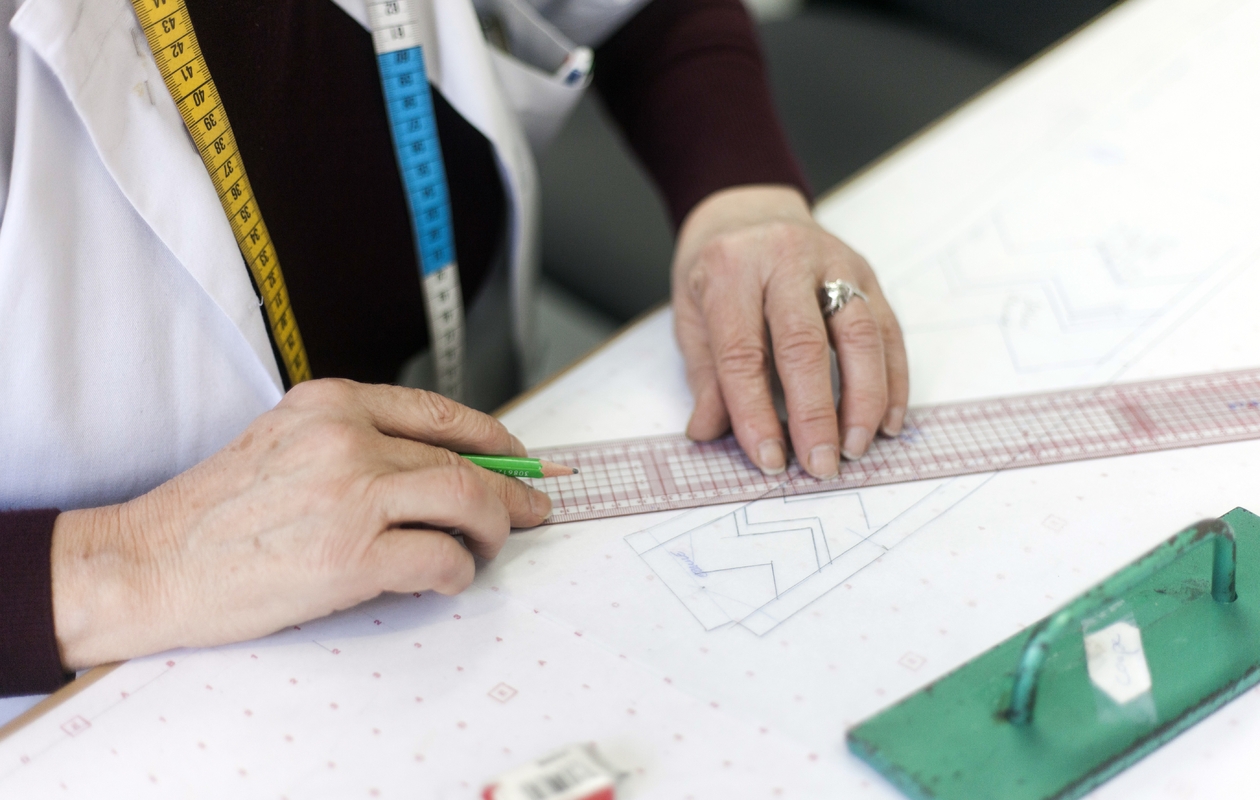 THE PATTERNS
Each sample maker works in tandem with a pattern maker, who is responsible for transforming the final toile of each design into a pattern that indicates all of the garment's features.
With the help of a computer software, the pattern maker obtains an extremely precise paper version of the pattern, which is then sent to the cutting table.
THE FABRICS
Within the atelier, the clothiers are responsible for the fabrics. From France and Italy, these exceptional materials are ordered in advance by the studio from the most renowned manufacturers.
For each design in the collection, there are one or several fabrics from which the pattern will be cut.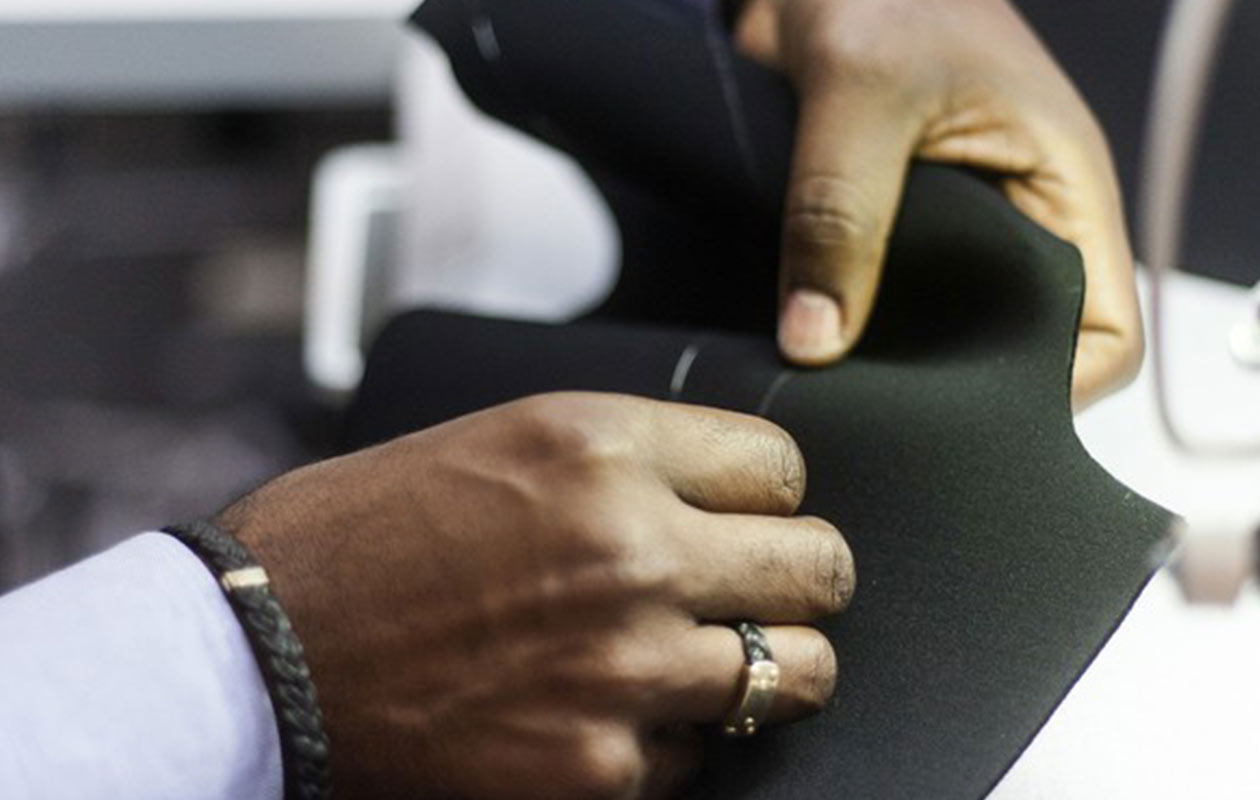 THE CUT
All the pattern's pieces are meticulously placed on top of the fabric on the cutting table.
This step requires great dexterity, as the cutter must be able to anticipate how the materials will react to cutting. In the case of prints, the cutter must ensure that the pieces join up evenly.
THE ASSEMBLY
The last step before the final fitting, the assembly of a design requires extremely precise skill.
As a collection is being developed, nearly 80 designs are assembled in less than three weeks, by machinists who are experts in their field, before being strut down the runway under the spotlight.